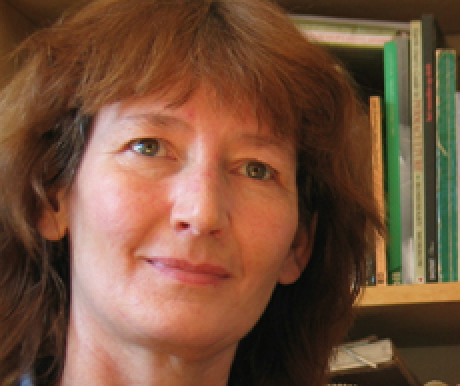 Metje Postma
(Chair of CVA, Netherlands)
Metje Postma (1958) specialized in Visual Ethnography with Prof. Adrian Gerbrands and Dr. Dirk Nijland at the Department of Cultural Anthropology and Development Sociology at Leiden University. She was assigned as part time lecturer in Visual Ethnography in 1989 and is teaching there till this day. Since 1993 she has been teaching ethnographic film courses internationally.
In 1985 she produced her first documentary Por que se van? (1985, 58 min. 16 mm.) with 4 co-students, on the effects of the migration of girls from a mountain village in the Pyrenees.
In 1989 she, together with her colleagues, established the Foundation for Visual Ethnography: SAVAN (Foundation for Visual Anthropology in the Netherlands), that generated the yearly ethnographic filmfestival Beeld voor Beeld (Image by Image).
From 1989 till 1991 she performed ethnographic research with and filmed a group of farmers in the Netherlands that continued to work the land with horses (Of Men and Mares, 90 min. 1998. 16 mm). She edited different film productions for colleagues (Bedhaya Dances 1988, with Clara Brakel, Old Spirits, New Persons 1999 with Carla Risseeuw), and co-directed and filmed a documentary on a Dutch-Surinamese female politician with Jet Homoet (Tara, 2002). Between 2001 and 2003 she researched and filmed the documentary:  The way of the bow (in production) on embodiment techniques in the practice of Japanese Archery in the Netherlands.
In her present research she focuses on representational strategies of the Rashaayda of Sudan. Between 2000 and 2007 she assisted a local NGO in Eritrea that worked with different groups of refugees and produced Voices in the Desert – the Rashaayda and Fuzum (2005). In 2006 she performed visual Ethnographic research into ways of survival in a Rashaayda refugee camp in Eritrea. This research will result in 2 more  documentaries (Aida, Lioness amongst Free Lions (2009), and What's in store (2010).
From July 2008 till November 2009 she coordinated the Dutch part of the multinational and multidisciplinary EU project: Towards a Deeper Understanding of Rural Europe. Metje Postma wrote several articles on the use of visual media in ethnographic research and edited the volume: Reflecting Visual Ethnography (2006) with Peter Ian Crawford. Since August 2008, she chairwoman of the Commission on Visual Anthropology of the International Union of Anthropological and Ethnological Sciences.